Jonas Romblad
---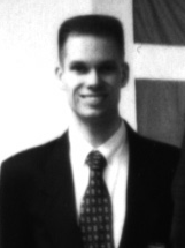 Jonas, a Master of Science in aerodynamics engineering, and an undergraduate in electronics has been teaching vehicle aerodynamics at KTH. (The Royal Institute of Technology) in Stockholm.
During his four years at the wind tunnels of the Swedish Aeronautical Research Institute (FFA), Jonas has worked with the SAAB Gripen fighter, the X-38 space lifeboat and various other air- and space craft. He is currently working on the aerodynamic testing and development of the Toyota Formula 1 cars at Toyota Motorsport GmbH in Cologne, Germany.
Through his experience with fiber composites he has been involved in work on aircraft prototypes in USA and Sweden.
Jonas also has a number of championship titles for indoor model aircraft and his carbon fiber boomerang designs has won several world championships.





---
Main page